back
About this site
This site is all about opening-angles of different laptops.
Many people asked me : "but I dont understand what do I care about my laptop's opening angle? it's a useless piece of information !".
well, for me, an opening angle of around 180° is important, because I like to work on my computer in many different positions, and not only in front of a table.
Basically, when I buy a laptop, I am interested in the following properties, in this order:
Price
Screen Size
Screen's opening angle
Does it have the regular: bluetooth,wifi-n,SD reader,HDMI output
Battery's lifetime
HDD
Processor
Memory
Speakers volume
All of the properties above are easy to check before you get a laptop (well, maybe except speaker's volume).
But as for the opening angle... I found it very difficult to find information about this property.
Every time before I buy a laptop I go through all the sites reviewing it, plus it's youtube videos, and I almost never find it's opening angle !
But why is it so important you ask ? and why is it a deal breaker for me?
let me show you some pictures of various positions, with their desired opening angles: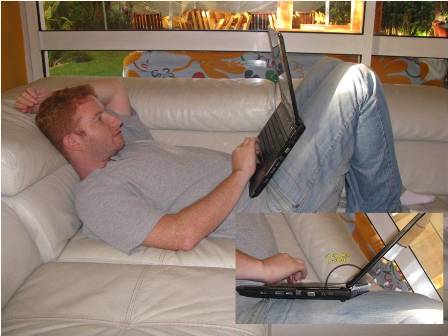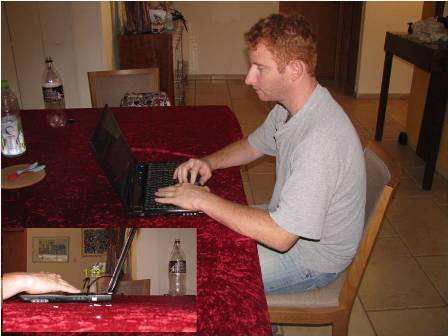 As you can see, each position requires a different opening angle.
So I divide these into 4:
< 135° : very uncomfortable laptop, you can't move around with this laptop, I would never buy this one
135° - 150° : ok laptop, will get you some flexibility, but will sometime irritate you
> 150° : good laptop, you would be able to use it as you wish
> 180° : Superb :)
btw the upload feature includes some new html5 functions like drag and drop of files, canvas api, file api, etc. so only advanced browsers are supported there.
feel free to tell me what you think
Amir - openingangle@gmail.com